A data audit is one of the most effective ways to identify problem areas in your marketing, your data storage, and your overall business operations.
When you take a good, hard look at your data assets and how they're used, you can easily see where money is being wasted, and how to strategically increase your profits.
Here is a simple 5-step process to conduct an in-house data audit at your company:
1. Find out what you have
You can't make your data work for you until you know what data you're talking about.
You might have data assets stored in all sorts of different places using all kinds of different software, apps, programs, and servers.
Make a list of all the different types of data assets you have. Your list might look something like this:
CRM software customer information
Online shopping cart data
Social media fans and followers
Server with customer info in Excel
Don't forget to think about data that is stored by third parties – any resource used by anyone on your team should be considered.
2. Find out where it is
Once you're clear on what you have, you have to find out where it is and how to access it.
Let's say everyone on your team uses the same CRM software. Even if customer information is diligently entered in the system by every single person, you'd still have missing data to capture and organize.
Your sales team might have prospect information in their personal email account or on social media.
There could be some customer information stored in your old email program, and some stored in the new program you've just upgraded to.
There could be customers who made purchases but were never entered into your CRM.
Your goal is to find out where your data actually lives so you can more easily determine where it should live.
3. Interview key players
The only way to get a clear picture of all your data is by talking to those on your team who use that data. While you may not be able to interview every single employee, you can interview team leaders and department heads to find out what data they have, where it's located, how they use it, and what problems they're facing with their data.
4. Prioritize and organize
Next, organize all of the data you've identified based on its value to your company. For instance, a web-based company would value email addresses above mailing addresses, while a company that drives profits through direct marketing would prioritize mailing addresses. Determine which information drives the most profits for your company, and prioritize it in terms of value.
5. Track how your data is being used
In step 5, all the work you've done thus far comes together. Take a look at what data you have, where it's stored, and how it provides value to key players in your company.
Then, figure out exactly how that data is being used in your daily operations.
In many cases, valuable data is being wasted because it's not being used to drive decisions (or it's not being used at all!). For example, you may have collected thousands of customers' birthdates and are storing that information on your server. As potentially valuable as that information may be, if you're not using customer birthdates to influence your marketing decisions, you're simply wasting server space.
Discovering and identifying gaps in data usage is the fifth important step to take in your audit.
Insider Tip
Data employees often have the most intimate understanding of a company's data assets. But what happens if you suddenly lose a key data employee? The person replacing them needs to have a comprehensive understanding of where things are, why they're valuable, and how they're being used within your company.
Only a data audit can provide a replacement employee with instant access to the data, along with a deep understanding of the data and how it's being used.
Food for Thought: Ina Garten's Herb Coeur a la Crème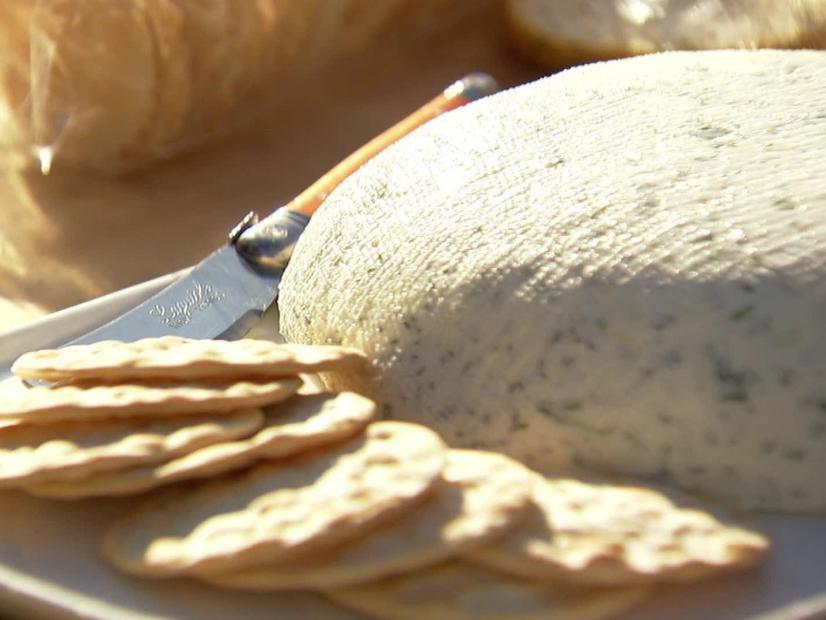 I like to find unusual 'appetizers' to serve my friends when they are over for supper.  Many summers ago, I saw Ina Garten make Herb Coeur a la Crème on her TV show, and I had to try it.
This cream and cheese-based spread is a bit unusual. It's not as common as, say, spinach dip or hummus.
But sometimes the most unusual recipes are the most delicious!
It's the same with data audits. When your company is losing money, struggling to find customers, or watching your marketing dollars disappear, you may be tempted to keep throwing the proverbial spaghetti at the wall, hoping something will stick. But just like the unusual appetizer that turns out to be the hit of the party, a data audit will be the unexpected solution to your toughest marketing challenges.
Another reason I like this recipe is because I can make it a day ahead of time, and it only gets better overnight! That Ina is a wizard!  Try it – it will make your brains fall out!
Are you ready to dive into a data audit? Good for you! Let us know how it's going in the comments below. If you have questions during the process, or you'd like to find out how Massa & Company can conduct a data audit for you, contact Bonnie at (312) 463-1050 or by contacting us now.
---